Cashew Matcha Brownies
Posted by Sanne Vloet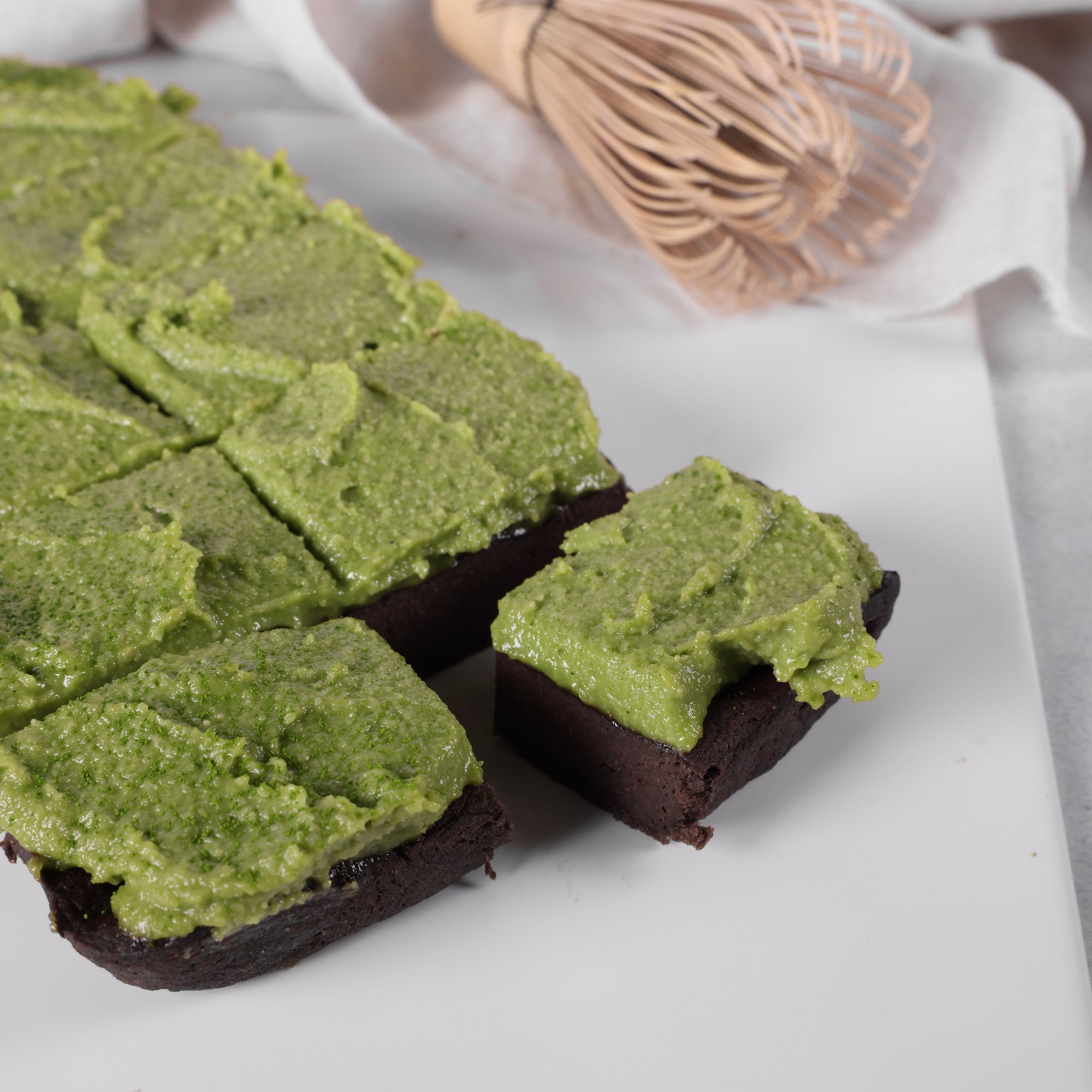 Cashew Matcha Brownies
Cashew Matcha Brownies
Our Cashew Matcha Brownies are one of our favorite recipe discoveries to-date. Fudgy, gooey, perfect chocolatey squares to satisfy all of your sweet cravings. The best part? These are made with no refined sugars! They are vegan, gluten free and dairy free so can be served to any and all brownie lovers. The brownies are banana and almond butter based, with a nutty and buttery matcha cashew frosting that compliments the sweetness of the brownies. These are a must bake for your chocolate loving friends.
INGREDIENTS  
Brownies
3 ripe bananas
3 tablespoons almond butter
1/3 cup cacao powder
Pinch of salt
¼

 

tsp vanilla extract
2 tbsp maple syrup
Coconut oil for baking tray 
Matcha Cashew Frosting
1 cup soaked cashews
½ lime 
¼ cup coconut milk
1/3 cup coconut oil
¼ cup maple syrup
1 tsp vanilla extract
2 tsp Nekohama Matcha
METHOD 
Preheat oven on 350F or 180C
Add all the ingredients for the brownies into a food processor. Mix until everything is smooth.
Add coconut oil to the tray. Pour the mixture into the tray.
Bake the brownies for 25 minutes. When done, let them cool.
In the meantime, make the cashew frosting. Add all ingredients into food processor. Add the matcha powder by sifting the matcha in. Mix everything until smooth and creamy. Keep in refrigerator.

 

Let the brownies cool down on the tray. Once cooled add the matcha cashew frosting on top and drizzle chocolate.

 

Enjoy it so matcha!
VEGAN - GLUTEN FREE - DAIRY FREE