Matcha Beetroot Latte
Posted by Sanne Vloet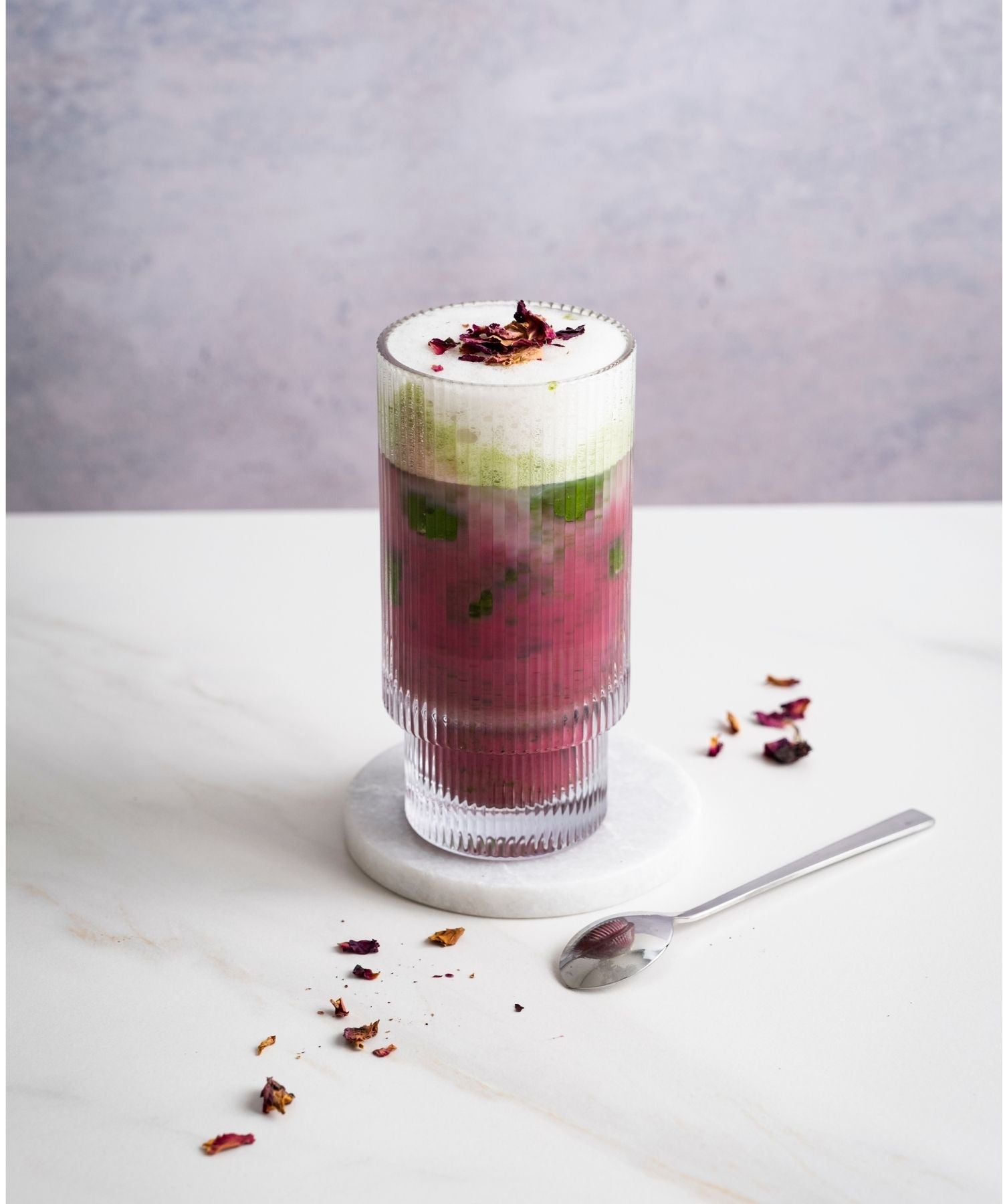 Matcha Beetroot Latte
This is the ultimate way to supercharge your morning (or afternoon). This vibrant latte is creamy, bright, earthy and sweet. Swap out your classic matcha latte for a creamy and nourishing beetroot latte. It's not only a beautiful pink color but also rich in antioxidants. Top it off with a dash of vanilla and some dried rose petals for garnish, and you've got yourself a drink everyone will be envious of.
INGREDIENTS 
For the matcha cubes:
3g matcha powder
150-200 ml water, divided
For the beetroot latte:
1 tsp beetroot powder 
3 tsp warm water
200 ml (¾ cup) oat milk, divided
1-2 tsp honey/agave syrup 
Dash of vanilla 
Dried rose petals for garnish
METHOD
To make matcha cubes:
Whisk matcha with about 75 ml hot water. 
Add the rest of the water and mix well.
Pour into ice cube trays and freeze.
To make the beetroot matcha latte:
Mix 1 tsp of beetroot powder with warm water, honey and vanilla.
Add ½ cup of oat milk to the beetroot mixture and mix well.
Froth the remaining oat milk.
Add matcha ice cubes into a serving glass and pour the beetroot latte.
Top with frothed milk.
Garnish with rose petals.
VEGAN - GLUTEN FREE - DAIRY FREE