Matcha Chocolate Peanut Butter Cups
Posted by Sanne Vloet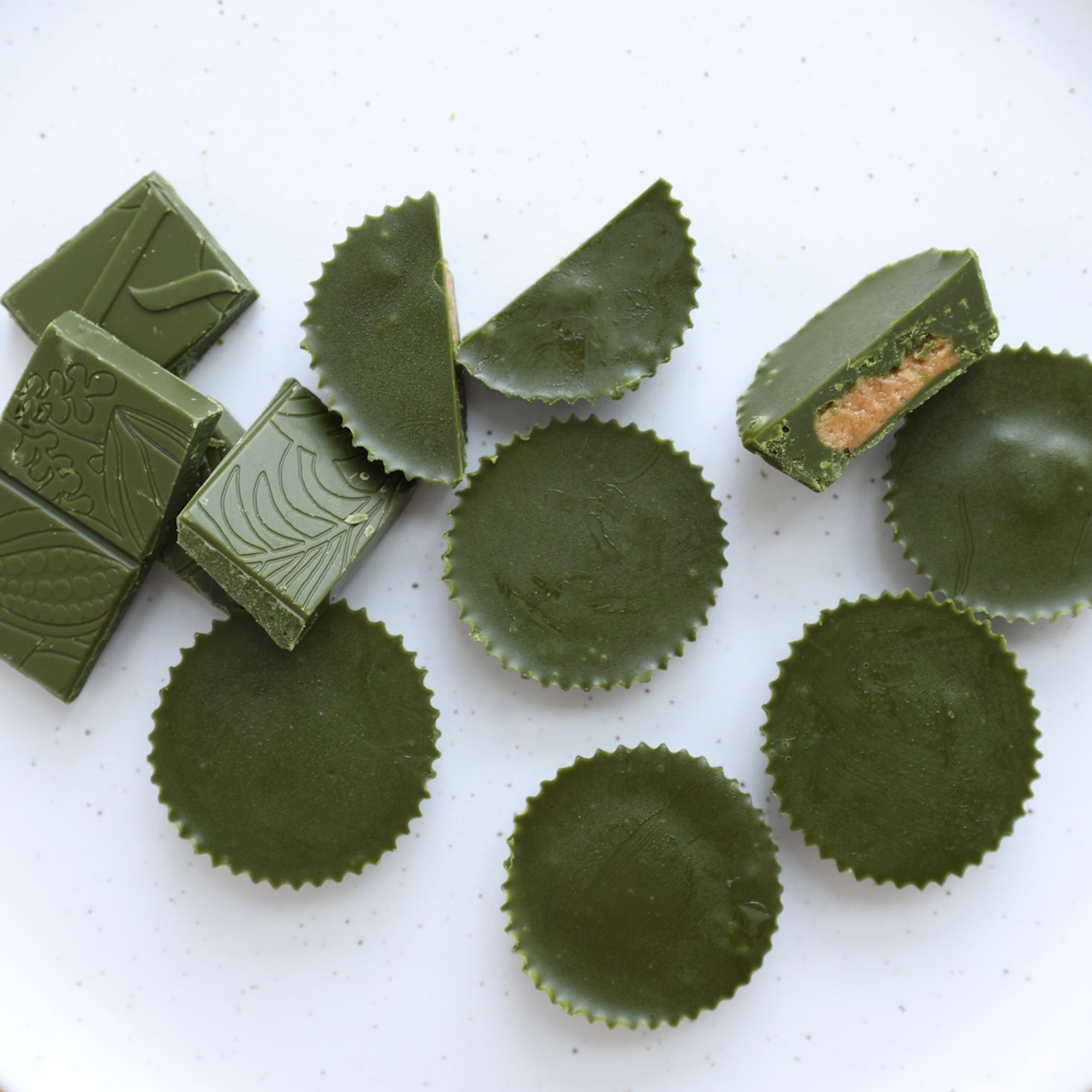 Matcha Chocolate Peanut Butter Cups
Peanut Butter Cups have become all the rage. Milk chocolate combined with buttery peanut butter packed into bite-sized cups – what could be better?! Well, we've cracked the code on an even better recipe out there. Combining our Matcha Chocolate with peanut butter (or a nut butter of your choice) was a simple but powerful discovery. These nutty, chocolatey, butter smooth flavors will blow your mind. Full disclosure, this is our favorite recipe of all time. And we don't say that lightly.
INGREDIENTS 
1 bar Vegan Nekohama Matcha chocolate
½ cup peanut butter or cashew or almond butter
1 tbsp maple syrup
METHOD
Place a small bowl in a pan with warm water. Melt your chocolate " au bain marie style" . Add the chocolate to the bowl and melt until smooth.

 

In the meantime grab another small bowl and add the nut butter and maple syrup and mix together. Place the bowl in freezer or fridge for 5 minutes.

 

When the chocolate is melted, scoop a teaspoon in each cup for a very minimal layer of chocolate. The thinner the better. Place the cups in the fridge/freezer for 5 minutes.

 

Take the nut butter & cups out of freezer. Scoop ½ tsp of nut butter in the middle of each cup without touching the sides of the baking form/ paper. Grab the remaining melted chocolate and fill up each cup.

 

Freeze for another 20 minutes and your matcha chocolate cups are ready!

 
VEGAN - GLUTEN FREE - DAIRY FREE