Matcha Elderberry Latte
Posted by Sanne Vloet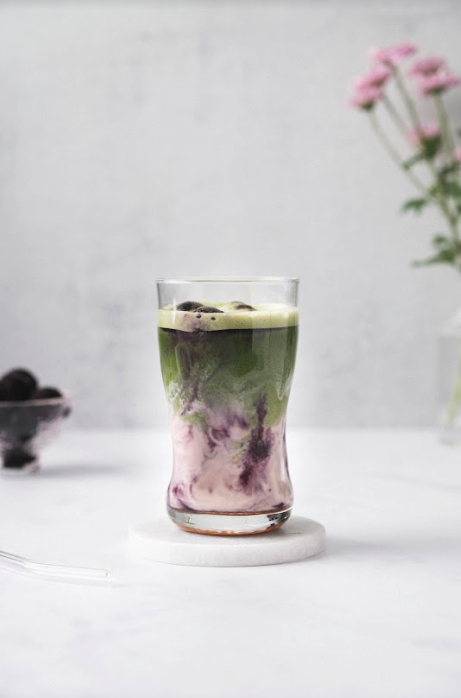 Matcha Elderberry Latte
Matcha Elderberry Latte
Along with the amazing health benefits of Matcha, the berries and flowers of elderberry are packed with antioxidants and vitamins that may boost your immune system. They could help tame inflammation, lessen stress, and help protect your heart, too.
Ingredients:
2 g Nekohama matcha

75 ml hot water

1-2 tsp honey (adjust to taste)

120-150 ml almond milk

2 cups water

2 tbsp elderberry powder

2-4 star anise (optional)
Method:
1. To make elderberry ice cubes: in a sauce pan, combine elderberry powder, water and start anise, bring to boil, turn the heat on low and simmer for 15 mins. Strain, let it come to room temp, pour into ice cube molds and freeze.
2. In a serving glass, add elderberry ice cubes, pour honey over, followed by milk. Top with a matcha shot. Mix and enjoy!