Marbled Matcha Pound Cake
Posted by Sanne Vloet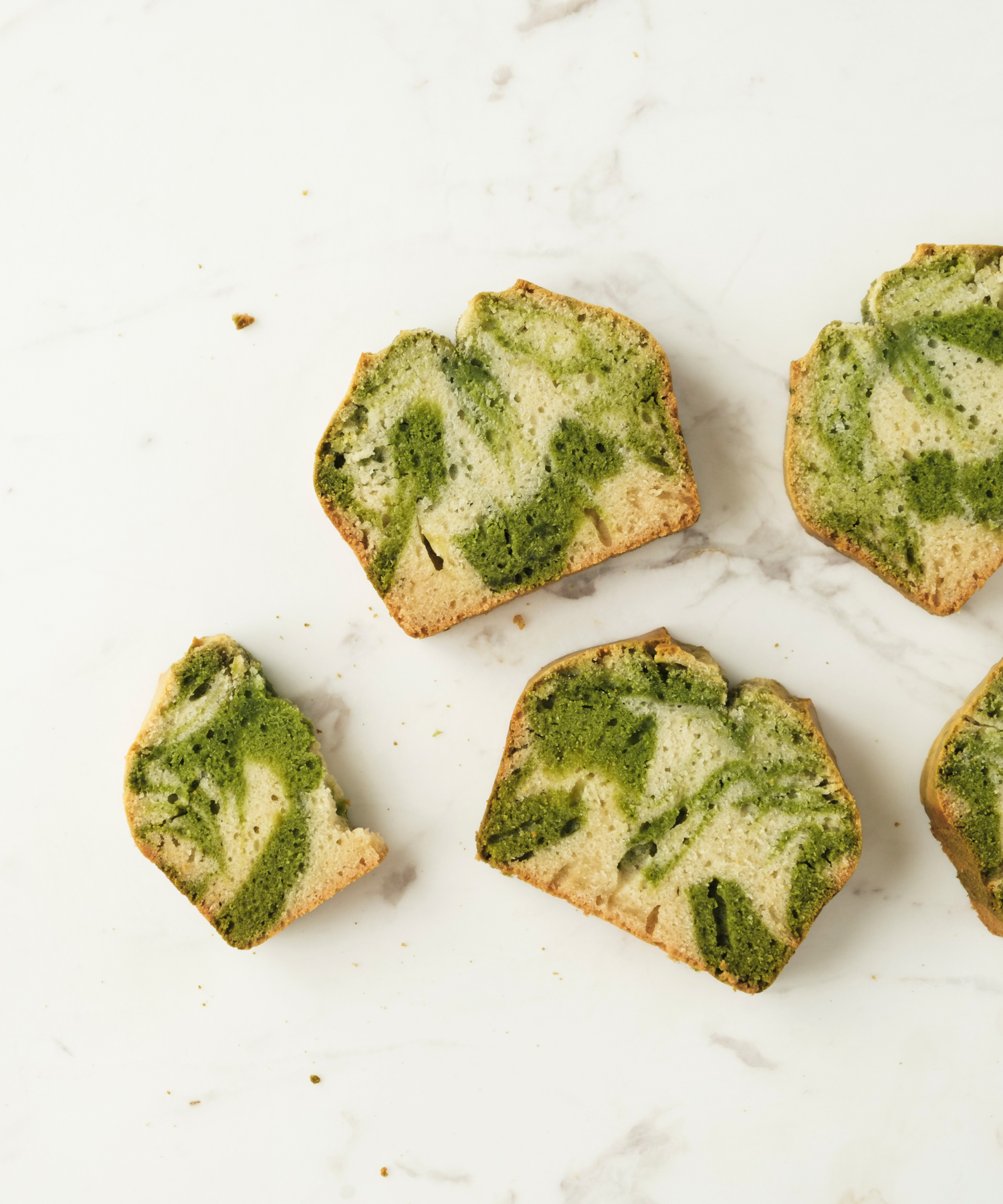 Marbled Matcha Pound Cake
MARBLED MATCHA POUND CAKE
Everyone needs a go-to pound cake recipe. For better or for worse, it's the sort of cake you wouldn't mind snacking on all day. And everyone loves it! Our marbled matcha pound cake is a twist on the original– it's vegan, packed with matcha and full of nutrients while still tasting just as sweet as spongy as the classic. Whether you're baking for yourself or preparing for friends, you can't go wrong with this recipe. It's a sure-fire crowd pleaser.

INGREDIENTS 
280g (~ 1 1/3 cup) soy milk

2-3 tsp vinegar

100g neutral oil

120g agave syrup

pinch of salt

400g flour

12g baking powder

4g Nekohama matcha powder

1 tsp vanilla extract
METHOD
Preheat an oven to 180C / 350 F

Pour vinegar into milk and set aside for 10-15 mins.

In a large bowl mix wet ingredients.

In a medium-sized bowl, mix flour and baking powder.

Sift the flour mixture into wet ingredients. Mix until just combined. Lumps are okay at this point. 

Transfer half of the batter (eyeball or use kitchen scales) into another bowl and add matcha. Mix well, but be careful not to overmix. If your matcha batter feels too dry, add a tablespoon of milk.

Add vanilla extract to the white batter and finish mixing.

Grease 8.5 inch loaf pan. Starting with white batter, arrange the scoops in a checkered pattern. Fill the gaps with scoops of matcha batter. Repeat until you have no more batter left.

Bake in the preheated oven for 40-45 mins or until a cake tester inserted in the center comes out clean.

Let it cool in the pan for 10 mins, unmold and finish cooling on a wire rack.

Store in an airtight container as the cake dries out quickly.